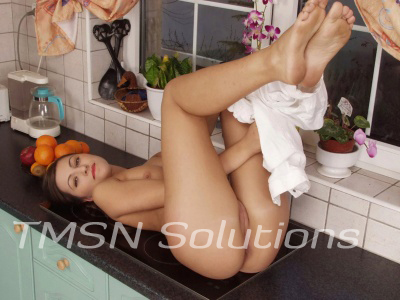 "If you want happiness for an hour, take a nap.  If you want happiness for a year, inherit a fortune.  If you want happiness for a lifetime, help someone else."  -Chinese Proverb
The orchidaceous King Henry sat upon his throne ruling over all the land.  He was a sadistic, ill tempered king who often sacrificed maidens to amuse his twisted tastes.  My parents were King and Queen of the next kingdom over and we were passing through on our way to a meeting with a kingdom beyond to orchestrate my marriage to the Prince there.
Princess Zoey's Humbling
As we were passing through King Henry's land, our carriage was stopped and seized by the Captain of the Guard and his lackeys.  My mother and father were separated from me and I was taken before the king and presented to him without pretense.  When I arrived in the King's court, I saw my parents locked individually,  naked in cages suspended over the court floor on either side of the king.
"Your Majesty, we have brought you a succulent maiden to entertain you and your courtiers."  the Captain of the Guard announced holding my struggling form harshly by my arm.
Seeing me glaring up at him and struggling within the guard's grasp, the King smiled and said, "A maiden with spirit and fight.  You have done well, Sir Aaron."
Becoming enraged at the sight of my own parents being humiliated in such a manner and indignant at being treated as a common peasant, I gave a wordless roar and used my free lower limbs to free myself.  Shoving my weight into the Captain I managed to knock him off balance enough to kick at him behind his exposed knee causing him to collapse forward.  I used this advantage to grab his helmet and shove his head to the floor and to reach for his sword at his side.
I had just started pulling the sword out of its scabbard when I was grabbed from behind by another of the guard, my arms pinned to my side, and picked up off my feet.  More guards came running in with thongs of leather and they made quick work of binding my hands and feet together.  The Captain, recovering quickly, got back to his feet and back handed me with his gauntleted fist.  I remained silently defiant glaring at him and my other captor despite the rush of the iron taste in my mouth.
The King got up from his throne and came down his ornate stairs.  Coming to stand before me, he grasped my chin between his fingers and forced to look at him.  I refused to be cowed and did my best to show him he would never intimidate me.
"You are Princess Zoey from the Kingdom of Elise," he stated.
I nodded and continued to stare him down wordlessly.
"Are you offended by your treatment here?"  he questioned smiling that evil smile of his.
"As you so aptly pointed out, I am Princess and my mother and father, whom you have incarcerated above your court are King and Queen of the Kingdom of Elise.  We have done nothing to warrant such treatment.  I demand to know why you have detained us when we were simply passing through your kingdom causing no issues on our journey." I replied as haughtily as possible hoping my confidence would persuade him to let us go with no further molestation.
His grin spread as though I had responded in exactly the way he had hoped I would.  He turned to the Captain and ordered him to call the court jesters into the main hall.  In a few minutes, appeared three men in outfits nearly as orchidaceous as the King's.  They made their way dancing and tumbling to kneel at the king's feet presenting themselves as ordered.
Turning to address the three bowed heads, the King said "Jesters, I have brought you here today to reward you for your outstanding performance and entertainment last night.  Here, I have this succulent morsel for you to enjoy as we enjoyed you last night.  You are to do with her as you wish here and now with the entire court watching."
Pulling me from the restraining arms of his guards he tossed me unceremoniously onto the floor and walked back to his throne.  Then he sat and clapped his hands signaling the show should start.  From the side doors, heavy wooden furniture as rolled into the hall and strategically placed for maximum viewing ability of the king from his throne and my parents from their cages on either side of the king.  I was to be used and humiliated not only in front of the king and his court but in front of my parents as well.
"No!" I screamed outraged.
Zesty Zoey
1-844-332-2639 Ext 403