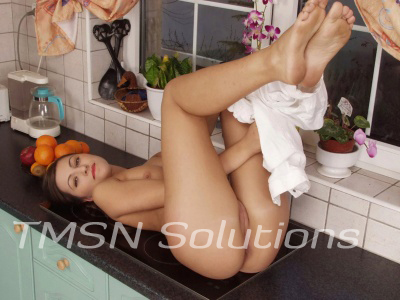 "Take her to the cross," the king suggested to the jesters.
Smiling to one another, they half walked half dragged me over to a large wooden X shaped piece of furniture.  At each point of the X were shackles.  I was made to face the X and my wrists and ankles were secured within the shackles.  The jesters took turns taunting and pinching and poking me in various places.  I stared at the wood in front of me and gritted my teeth trying to keep any sound from escaping my lips.
"Jesters, do you think she did a good job servicing you with her mouth?" the King questioned.
"Your majesty," replied one of the jesters, "We found her performance lack luster and disheartening.  We are hoping other performances to be more energetic."
"Perhaps she needs some incentive," the King said ominously, "Have the executioner bring his whip."
I couldn't see anything other than the wood in front of my face.  I could hear giggles and gasps and people walking around behind me.  Someone came up behind me binding my hair to the top of my head, exposing my back.
Then I heard the king command 25 lashes and before I could take a breath, a searing pain etched across my back.  Each bite of that whip forced the wind out of my lungs.  After the fifth strike, I could no longer hold back the screams.  I was once again begging for the torture to stop.  I would do anything if they would just stop.
After the 15th strike I felt wetness oozing down my back, trickling down my buttocks and the back of my legs.  Then I heard my mother begging the king to stop this madness.  His only response was to laugh and to threaten her to shut her mouth or I would receive an additional ten lashes for her insolence.  I didn't hear another peep from my mother.
When the 25th lash had finally been administered, I slumped in my restraints, my head hanging forward pressed against the wooden beams in front of me.  The jesters hands were on me again, releasing me from the shackles and dragging me to the floor in the middle of the room.  I was unceremoniously dumped to the ground where I tried to push myself up on my knees to look up at the king grinning sadistically.
"Now, you will service my jesters with your body.  You will be energetic and enthusiastic.  For if you beg or argue or resist, 25 more lashes of the whip await your future.  Get up on your hands and knees and beg the jester of your choice to fuck your pussy." the King commanded me waiting for me to fail at the task and to give him a reason to whip me again.
Glaring at him in defiance of allowing him the satisfaction of seeing me at the mercy of his executioner, I pushed myself to my hands and knees, looking up at the jester to my right and said in the sweetest voice I could muster, "Please Sir, will you fuck my sweet pussy?"
The jester, giving me a mocking smile replied, "Well, how could I deny such a sweet request from a lady such as yourself?"
Then with that he knelt behind me, forced my face to the ground, opened his pants and shoved his cock into my pussy.  Biting back the yelp as he pushed past my hymen, I began to rock with his thrusting motions.  As his thrusts opened me up making his passage easier, something inside me began to build.  Every time he thrust into me I could feel pressure building until suddenly the pressure broke and I came while he fucked me hard from behind.  I screamed again but this time not from pain.
Cumming on his cock brought the jester to his own climax and he thrust deep inside me and his cock filled my pussy with his seed.  When he moved away, the next jester took his place.  He shoved his hard cock into me fucking me with wild abandon.  Wrapping his arm around my waist his fingers found a very sensitive spot between my legs and began rubbing it.  Another explosive orgasm over took me.  I cried out from the intensity and this time begged him for more.
I heard the King say something mocking to my parents about having a slut for a princess.  I was too overwhelmed by the once again building pressure to pay attention to anything he was saying now.  When I climaxed a third time, the second jester came with me.  I could feel their combined cum squishing out of my pussy and dripping onto the floor underneath me.
Zesty Zoey
1-844-332-2639 Ext 403