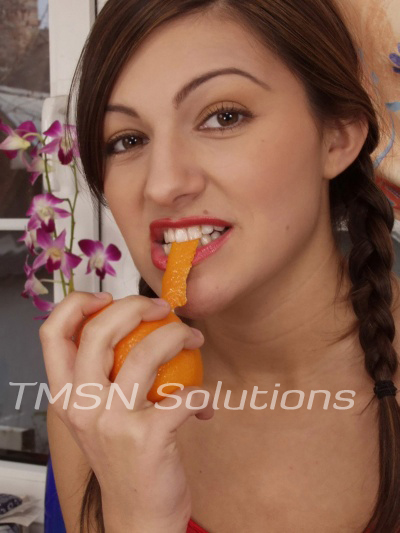 I was laying on the bed reading when Sir came into the room.  I took my eyes off my page for a second and smiled at him standing in the doorway.  Sir gave me the look and crooked his finger at me in a come here motion.
I smiled at him again and said "As soon as I'm finished with this page."
That was so the wrong answer.  In two quick strides, Sir crossed the room and had my full attention via a fist full of my hair.  He was definitely not in the mood to play around today.
I quickly found myself on my knees in front of him with a face full of his manly cock.
Zesty Zoey
1-844-332-2639 Ext 403