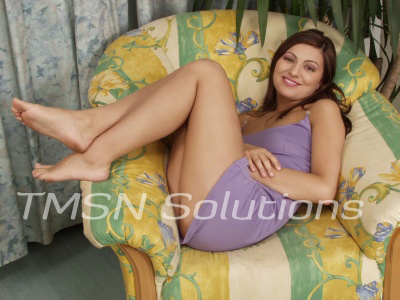 It was time to unwind and go out for a little night on the town.  I wore my short black dress and opted out of the panties in favor of no panty lines.  I wanted my tight dress to hug my curves flawlessly.
I was lost in the music when I felt a long strong-arm wrap around my waist from behind.  I was pleased with the corded muscular forearm I saw when I looked down.  I closed my eyes and felt the energy flow between us as we swayed and gyrated on the dance floor.
As we danced, he maneuvered me to the back shadowed corner of the dance floor and turned us so his body shielded mine from everyone else.  I turned in his arms to finally face my dance partner as was as pleased with the rest of his body as I was with his arm hugging me close to him.  I instantly conveyed my lustful attraction with my deep brown eyes and melted my body into his stretching my neck for a passionate kiss.
I made no protestations as his hand found its way between us and up the between my legs.  His mouth swallowed my gasp as his fingers slid deep inside my already soaked pussy.  The throbbing music matched the pulsing of my pussy as he finger fucked me to orgasm right there on the dance floor.  I sucked his fingers coated in my juices when he pushed them inside my mouth, a promise of things to come.
Zesty Zoey
1-844-332-2639 Ext 403