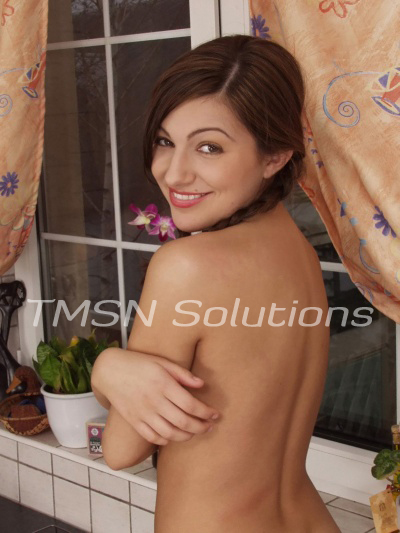 I am in position on my knees.  My head is bowed, and my eyes stay fixed firmly on a spot on the floor.  I await your signal to approach.
Finally, you allow me to crawl to you and kneel in front of you.  I continue to bow my head looking at your feet.  You gently put your finger under my chin and guide my head up allowing me to look into your eyes.  You smile at me and nod your head.
I move my hands to your shins and run them up your legs to your thighs.  I shift myself closer between your legs and come up on my knees.  My hands move to the button on your pants working it through the hole till it pops open.  I slowly slide the zipper down and move the flaps of your pants away revealing your cock tucked inside your boxer briefs.
I reach inside and gentle pull you out and bow my head for one soft kiss.  My heart races as I excitedly anticipating the next hour.
Zesty Zoey
1-844-332-2639 Ext 403