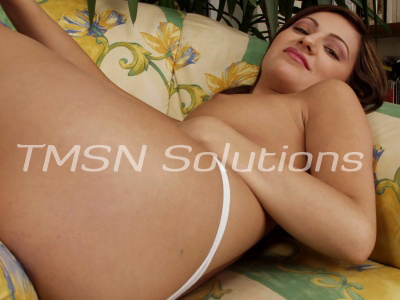 Sir set up a holiday party for his friends and employees.  Sir made sure I was waxed and tied pretty bows to my neck, wrists, and ankles.  Then he laid me out in the middle of the party room and covered me in snacks and cookies and surrounded me with cups of punch.
As the guests mingled and enjoyed the party they would tweak a nipple, hand feed me a bit of food, or slip a finger into any one of my exposed holes.  By the end of the night, I was covered in crumbs and my pussy was so wet it was dripping between the cheeks of my ass.
After all the snacks were eaten off my naked, prone body, anther submissive was brought out and commanded to lick all the crumbs from every inch of my body.  Sir must have been pleased with my performance that night because after all the crumbs were cleaned away I felt her tongue dip between the folds of my soaked pussy and begin to clean there as well.
Zesty Zoey
1-844-332-2639 Ext 403