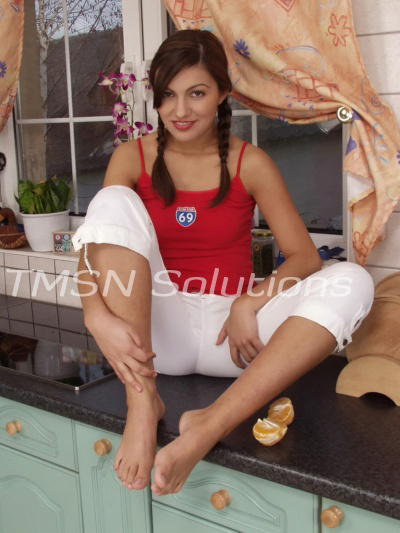 When I met him out on a night on the town at my favorite club, he was tall, dark and handsome.  Of course, I let him buy me drinks.  I was going to take him home tonight and he needed to earn the privilege.
After we closed down the club, I took him back to my place.  Things were getting hot and heavy.  I slid my hand inside his pants and what I felt made me pause.  So, I felt around some more.  No, I was right, he was the proud owner of a ridiculously tiny cock.
I may be a slut, but I'm a discerning slut.  I like my cocks like I like my steak.  Thick, juicy, and with enough meat to fill me to the point of bursting.
I broke away from our kiss and started to giggle.  He gave me a what the fuck face which only made me start to giggle harder.  He glanced down at my hand still buried inside his pants and looked at me frowning, erupting a whole new round of laughter from me.
I removed my hand from his pants and demanded that he show it to me.  I wanted to see just how tiny his dick really was.  What I saw had me rolling around on the bed and pointing at his little loser weiner.  What made it even more hilarious was just how hot he was all tall and muscular and handsome.  It's like false advertising!
Zesty Zoey
1-844-332-2639 Ext 403