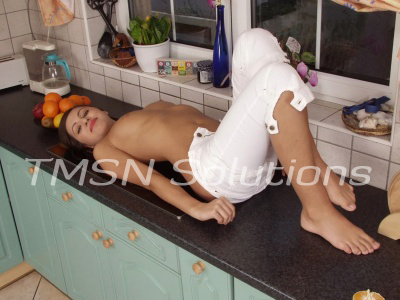 I put some soft music on and begin a slow sensual dance.  My hips sway gently back and forth to the flow of the song.  I glide my hands up the side of my body, through my hair, and back to the top of my blouse.
Meeting your gaze, I slowly unbutton my blouse.  One button at a time, I slip through its tiny hole.  Agonizingly, you watch my every movement as my hands make their way down, down, down, to the bottom of the garment.
Turning around, I slide the blouse down baring only the tops of my creamy shoulders.  I know you're getting hard with anticipation.  I swivel my hips, bending my knees, causing my body to undulate.  I know just the right way to move to accentuate every luscious curve.
Let me find just the right music and dance for you as I tease you with the view you've been waiting for.
Zesty Zoey
1-844-332-2639 Ext 403