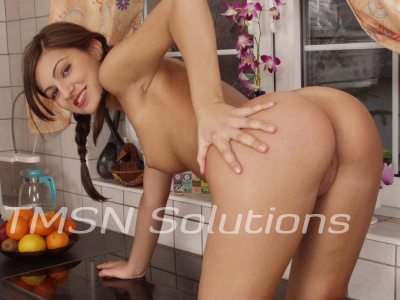 You have me bent over a table.  My arms are stretched out in front of me, my hands clinging to the far edge.  I can feel the cool smoothness of the wood under my breast and stomach as they press into the unyielding hardness.  I know the consequences if I move even the slightest out of position, I've just had a taste.
You caress my cherry red ass admiring your handiwork.  As you lay the oak paddle next to me on the table, you move to stand behind me.  The feel of the cloth of your jeans pressing into my tender ass draws a moan from my lips.
With a handful of hair, you pull my head back forcing me to arch my back.  I feel the bite of the table's edge when you unbutton your pants and slam deep into my pussy and then my ass.  Moving back and forth between both my holes reveling in my cries of ecstasy and pain.
How loud can you make me cry out?  Call me and let's find out together.
Zesty Zoey
1-844-332-2639 Ext 403