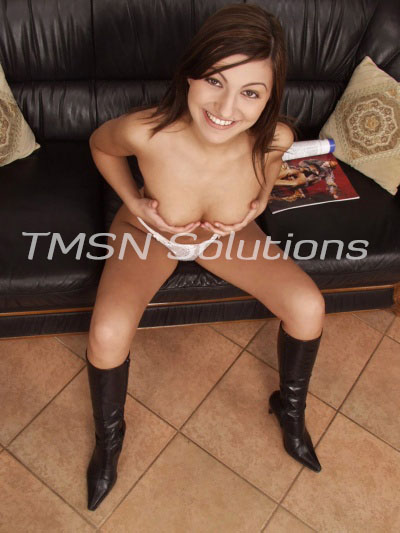 When I came in from finishing the chores that needed done outside, I came in to a blanket laid out in the living room.  Around the blanket he had placed a container of ice cream, a can of whipped cream, a bottle of chocolate syrup, and a jar of maraschino cherries.
"Are we going to have sundaes?" I asked.
"I'm going to make YOU a sundae." he replied with a sexy grin on his face.
He took me by the hand and lead me to the edge of the blanket where he quickly divested me of my clothes.  He laid me down on the blanket guiding me to stretch my legs down long and my arms over my head.  Sir has trained me well and I know to hold any position I am put in unless told otherwise or physically moved by Sir.
I watched as he began to pull the food stuff closer and to open the containers.  His eyes conveyed hunger and not just for the food we had gathered around us.  I understood what he meant to do and it made my breath quicken.
He dipped his fingers into the ice cream scooping some out.  I gasped as the frozen food touched my bare skin.  I closed my eyes against the pleasure-pain of his touch.
Call me and you can create your own Zoey cream sundae.
Zesty Zoey
1-844-332-2639 Ext 403