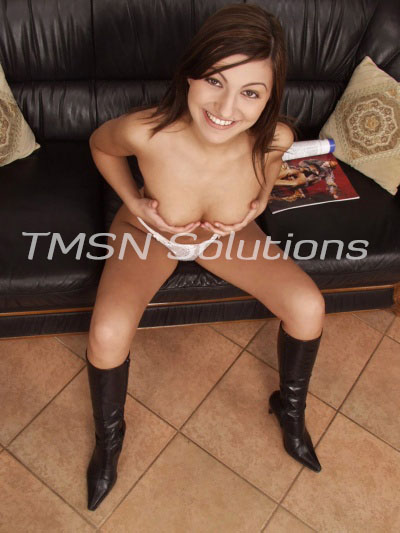 Do you have a problem with dry skin?  I have a really fun way to help you with that.  Let's get some moisturizing lotion and I'll apply it for you.
You'll lay down on your stomach and I'll straddle your ass.  Then I'll squeeze some lotion on to your back.
Have I mentioned that I'm doing this completely topless?
Once I have the lotion on your back, I'll lean forward and rub it in without using my hands.  Instead, I'll use my soft perky breasts to rub the lotion into your skin.  It's going to take awhile though.
*grins*
Zesty Zoey
1-844-332-2639 Ext 403