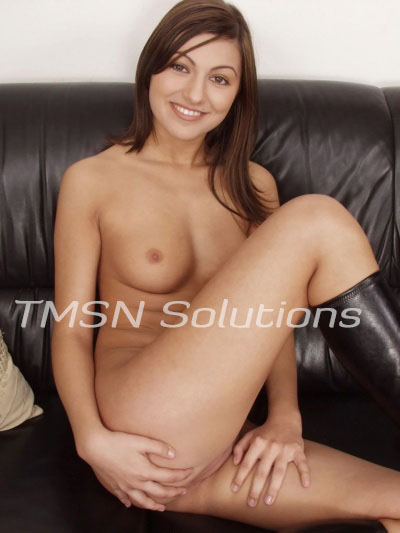 I was stretched out on the bed with a mound of pillows lifting my naked hips up into the air.  Soft leather wrist cuffs encasing my wrists.  Soft silk rope pulling my arms out in front of me and binding me securely to the head of the bed.
Behind me, my ankles were wrapped in leather cuffs as well.  A silk rope threaded through an eye ring on each cuff pulling my legs down and open behind me.  Tied and helpless on the bed, I could feel my pussy getting wetter and wetter by the moment.
Out of the corner of my eye, I saw Sir step up to the side of the bed.  Then I heard the sound that makes my pussy clench every single time I hear it.  The whisper of Sir's belt being pulled through the loops of his pants.
Oh yes!
Zesty Zoey
1-844-332-2639 Ext 403