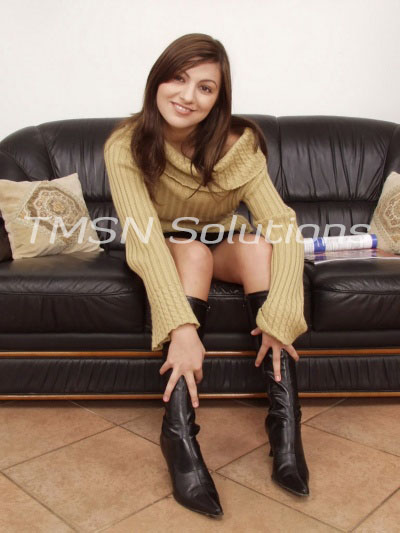 *snap* *snap* *snap*
That's the sound you hear from behind you when you think you have the house to yourself and snuck in to play with my panties.  When you turn and see me with the camera up to my eye snapping pictures and that sweet little smile on my face, you don't know what to expect.  I lower the camera and tell you to put on a specific pair of panties and to model them for me.
When you hesitate, I remind you that I already have lots of pictures to send to your girlfriend.  Maybe I should text them to her now.
*giggles*
Zesty Zoey
1-844-332-2639 Ext 403