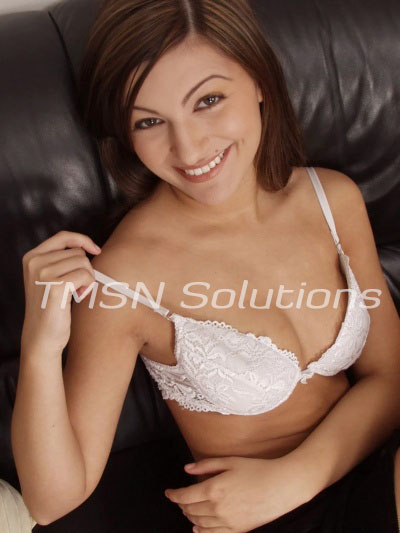 I then felt the shift in his body letting me know the first swing was about to make contact.  I was a sobbing repentant mess by the third stroke.  My ass was feeling the dire consequences of my forgetfulness, but I held that position determined not to disappoint Sir twice in one day.
After fifteen strokes, Sir stopped and lowered the belt stepping closer to my body.  He replaced the belt around his waist and wrapped an arm around my waist stroking my throbbing cheeks with his other hand.  Murmuring his forgiveness and praise for accepting my punishment with honor and grace.  Finally allowing me to stand up and to be embraced in his strong arms, the slate was wiped clean.
The ride home was very uncomfortable.  However, I haven't talked during a movie since.
Zesty Zoey
1-844-332-2639 Ext 403