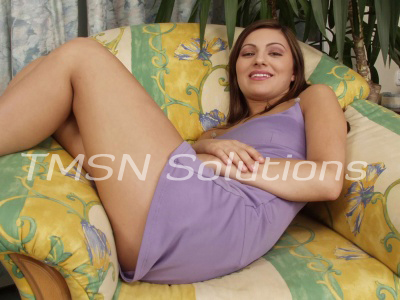 I love it when you control my orgasms.  I love not being able to touch myself or to cum without your permission.
Sometimes you make me cum over and over.  Sometimes you tie me down so I can't get away because I squirm so much.  Sometimes you make me hold myself still while you relentlessly punish my pussy with the vibrator on high.
Other times you refuse to allow me to cum.  One week it might be not being allowed to touch myself or to be touched at all.  Another week you may tell me to bring myself to edge and to stay there for days on end.
Which will you force me to submit to?  Endless orgasms or endless arousal?
Zesty Zoey
1-844-332-2639 Ext 403