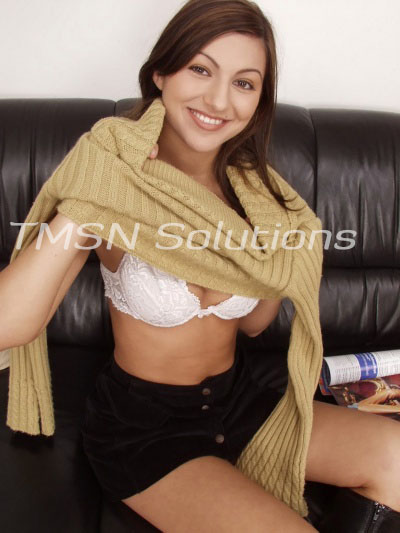 My arms were tied to the foot of the bed as I kneeled on the floor at his feet.  I looked up at him as he stood over me feet spread apart his black slacks hugging his legs.  He slapped my face hard.
"You don't have permission to look at me." he reprimanded me.
I cast my eyes to the ground look at his bare feet only inches away.  Tears beginning to stream down my face.
He grabbed my hair and yanked my head up.  My eyes remained lowered not daring to displease him again.
I heard his belt buckle jingle and the whisper of his zipper.  Then his cock was in my field of vision.
Grabbing me by my throat he demanded that I open my mouth.  My jaw stretched down as quickly as possible.  I was rewarded with a hard, fast face fucking.  Drool and tears dripping down my cheeks and chin until he finally completely cut off my breathe cumming deep inside my throat.
Zesty Zoey
1-844-332-2639 Ext 403