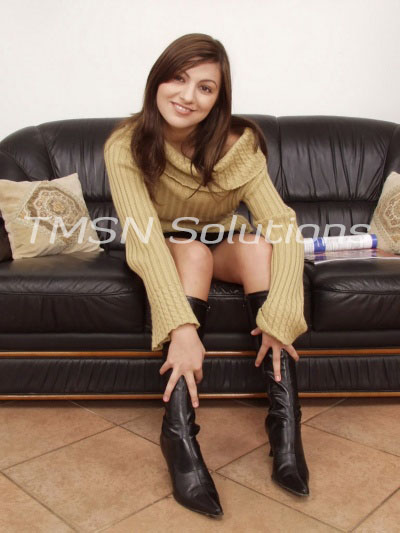 Sir came home and I could tell by the look on his face that he was furious about something.  I brought him a glass of iced tea and knelt at his feet stroking his leg, offering him comfort.  Sir simply sat on the couch looking down on me with that look on his face.
"Were you out today?" he asked.
"Yes," I replied "I was running errands."
"Mark said he saw you driving across town at 1pm today." he said levelly.
"Yes, I was heading to do the grocery shopping for the week, Sir." I responded.
Sir took his cell phone out of his pocket and keyed up his text message screen, "Then why did I get a text from you at 1pm?"
I hung my head.  I had been missing Sir and in the moment was only thinking about reaching out to him.
"Go get the paddle." he commanded me.
I didn't argue.  I jumped to obey.  We'd had this discussion before.  I've been working to break the habit of using my phone while driving.  I just wasn't thinking, and I know there are consequences for not using my brain.
I handed Sir the discipline paddle.  A 21-inch pine paddle with 12 holes drilled into it.  Without needing to be told, I lowered my jeans and panties and bent over the arm of the couch.
I guarantee I'll remember not to text and drive for a very long time.
How would you punish me?
Zesty Zoey
1-844-332-2639 Ext 403