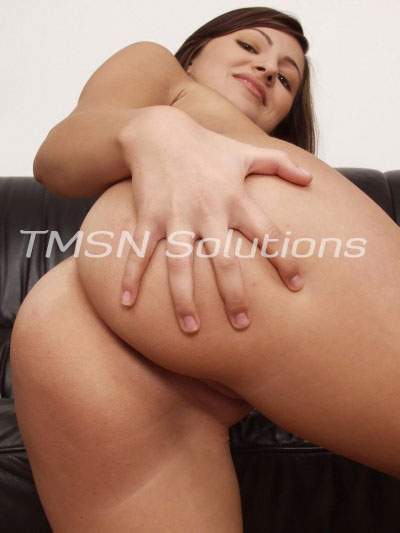 Pull down my jeans as you look deep into my eyes.  Grab my wrist and lead me over your lap.
I moan feeling the caress of your hand over the mound of my white firm ass.  I feel my pussy starting to get wet already just knowing what's coming.
I love hearing the murmurs of your appreciation of my round tight ass over your lap.  I close my eyes as I feel your arm wrap tight around my waist.  Instinctively clenching my ass cheeks as I feel your arm draw back lifting into the air.
My head releases toward the floor with the first stinging slap as I feel the gentle pain radiating through my ass cheek.  I know this is only the beginning.  First I will beg for more, then I will beg for you to stop as the tears are streaming down my face.
Zesty Zoey
1-844-332-2639 Ext 403