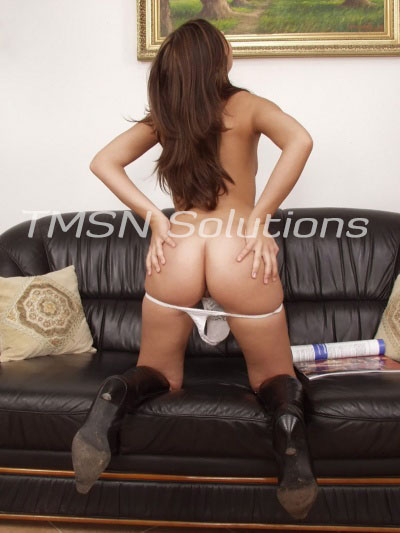 I love a good hard long spanking.  The sounds my ass makes with each slap.  The sharp pain as your hand or the paddle or the cane makes contact.  The building ache that begins to build in my pussy.  I'm a spanking slut.  Hold me down and beat my ass and I'll do anything you desire.  When you've got my ass cherry red, I just can't help myself.  I yearn to please you so that maybe you'll spank me again.
*wiggles my lily white ass at you grinning over my shoulder*
Come and get me!!  Hee hee!
Zesty Zoey
1-844-332-2639 Ext 403