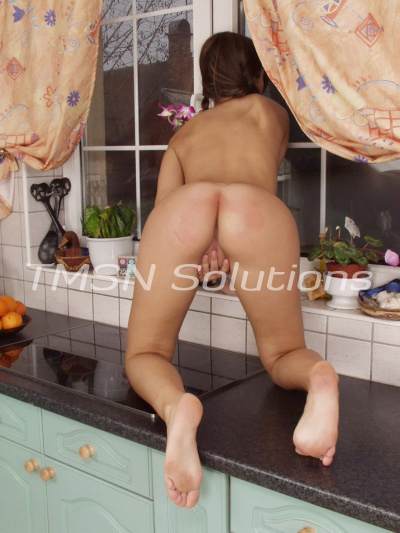 Sir brushed my tears away with his thumb and kissed me gently on the cheek before telling me to get out of the car.  He stood so that we were shielded by the long row of cars in the parking lot and no one else was coming that far back.  Sir slid his belt out of his belt loops and commanded me to lower my shorts and to bend over and to brace myself on the side of the car.
I lowered my shorts and adjusted my panties.  Bending at the waist, I braced my hands on the side of the car and looked up toward the roof.  I don't have to be told the proper position any longer.  Arms straight out, head up, back arched, ass out.  I also know the perils of moving one inch out of this position until my punishment is over.
Sir stepped behind me and placed his hand on the small of my back.  He lectured me on how hard we practiced at home.  The many lessons it took to get to this point and how disappointed he was that I couldn't make it through a single movie without ruining it for those around me.
Zesty Zoey
1-844-332-2639 Ext 403