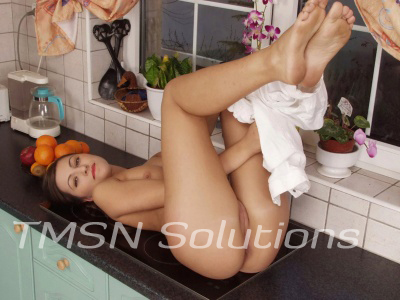 I've been called tiny by many throughout my life.  I'm 5'2″ with my sneakers on and 112 pounds soaking wet.  All of my boyfriends have been able to wrap their hands completely around my wrist and then some.
Luckily, tiny doesn't mean fragile.  Because I love to be manhandled.
I love it when a man grabs me by my hair and uses it to guide me to where he wants me.  I love being picked up by my throat from a kneeling position and moved to standing.  I love being flung from my back to my stomach, a arm of steel holding me down between my shoulder blades and a cock shoved in my ass with no other warning.
Does it make you feel powerful to be able to move me around like a rag doll?  How would you show me your superior physical strength?  I can't wait to hear!  Then I'll tell you how soaked my pussy is in return.
Zesty Zoey
1-844-332-2639 Ext 403
https://phonesexgoodies.com/